First Drop 2021
Camouflage Series
As promised to many of you guys, we will bring camouflage into our collection. The first of this series is LA FAMILIA®!
This is not your ordinary camouflage .. It is all made by us! The pattern , the design and even the cut is custom handmade ! You will love this piece!

But it is highly limited to 400 pcs.!
NEW DROP!
Finally its done! Our first complete La Familia® Sportsuit! This Maser-piece is out of heave cotton material with lots of pockets for ur stuff! Custom Cut and precise details in every print!
You will enjoy this one very much we are sure.
New Drop!
Massacre 2021
We did our best to push our 2019 version of the massacre even further! Enjoy our new interpretation of the most wanted massacre t shirt! Its very limited in stock!
Crystal Teddy!
Limited Edition 2021
You like shiny things? u Love our Teddy Collection? Well then u defiantly will be hyped by this pieces! Get them while stock lasts!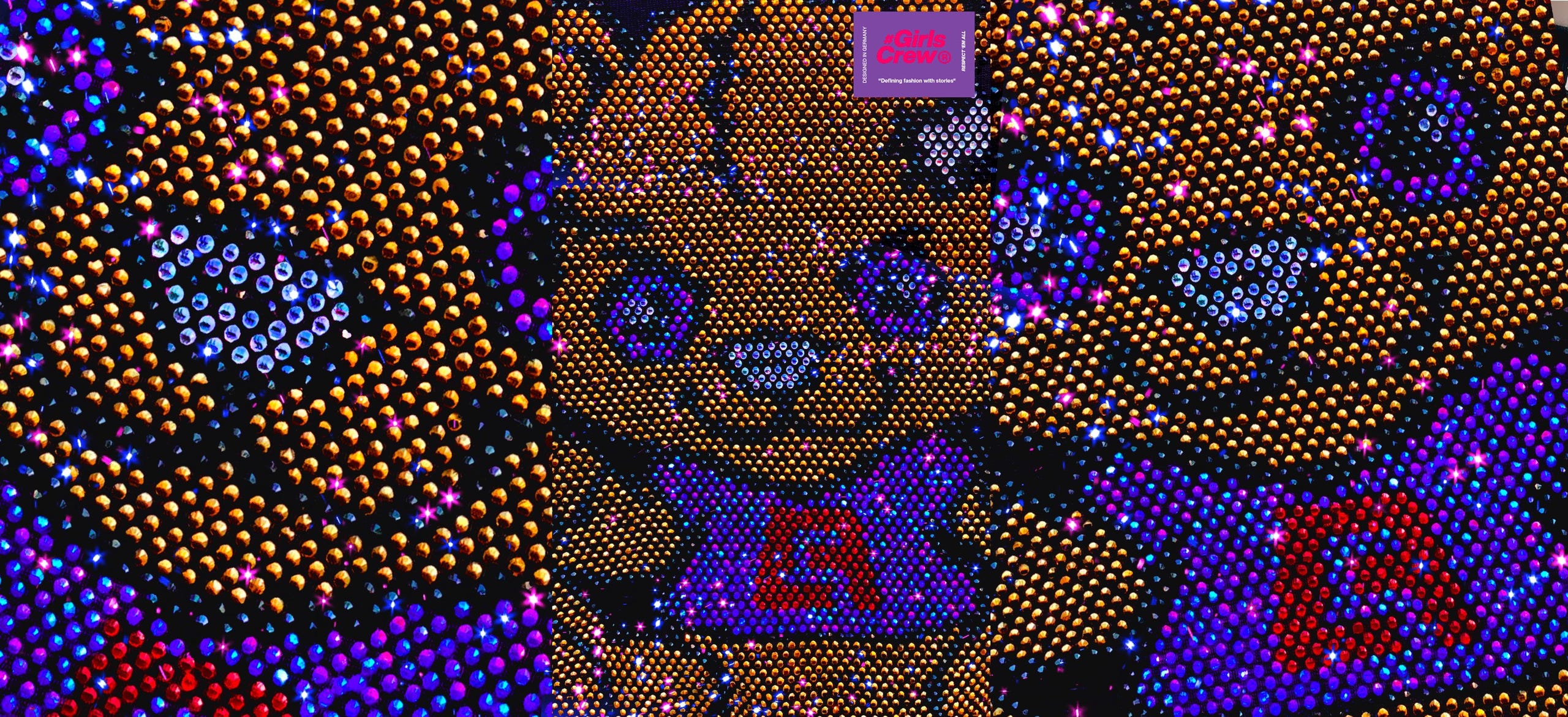 ALL NEW COLOMBIA TEE 2021!
Oh ..yes you are absolutely right we got in 2019 a COLOMBIA t Shirt. But well we all evolve , don't we? :) . So there u go with a totally new design for one of our top selling tee's.


Vintage "Jersey" LIMITED
You guys did ask for it ! Over and over again...
Well there you go! We did reinterpret the original Vintage Runway Tee out of the first Cocaine Collection! Highly Limited! Be Fast!
MASKS!
They are everywhere! And yes it took us a while but finally after many try and error sessions we got the right material and print for you! We hope you love it as we do!
Keep save ... and specially : Keep STYLISH!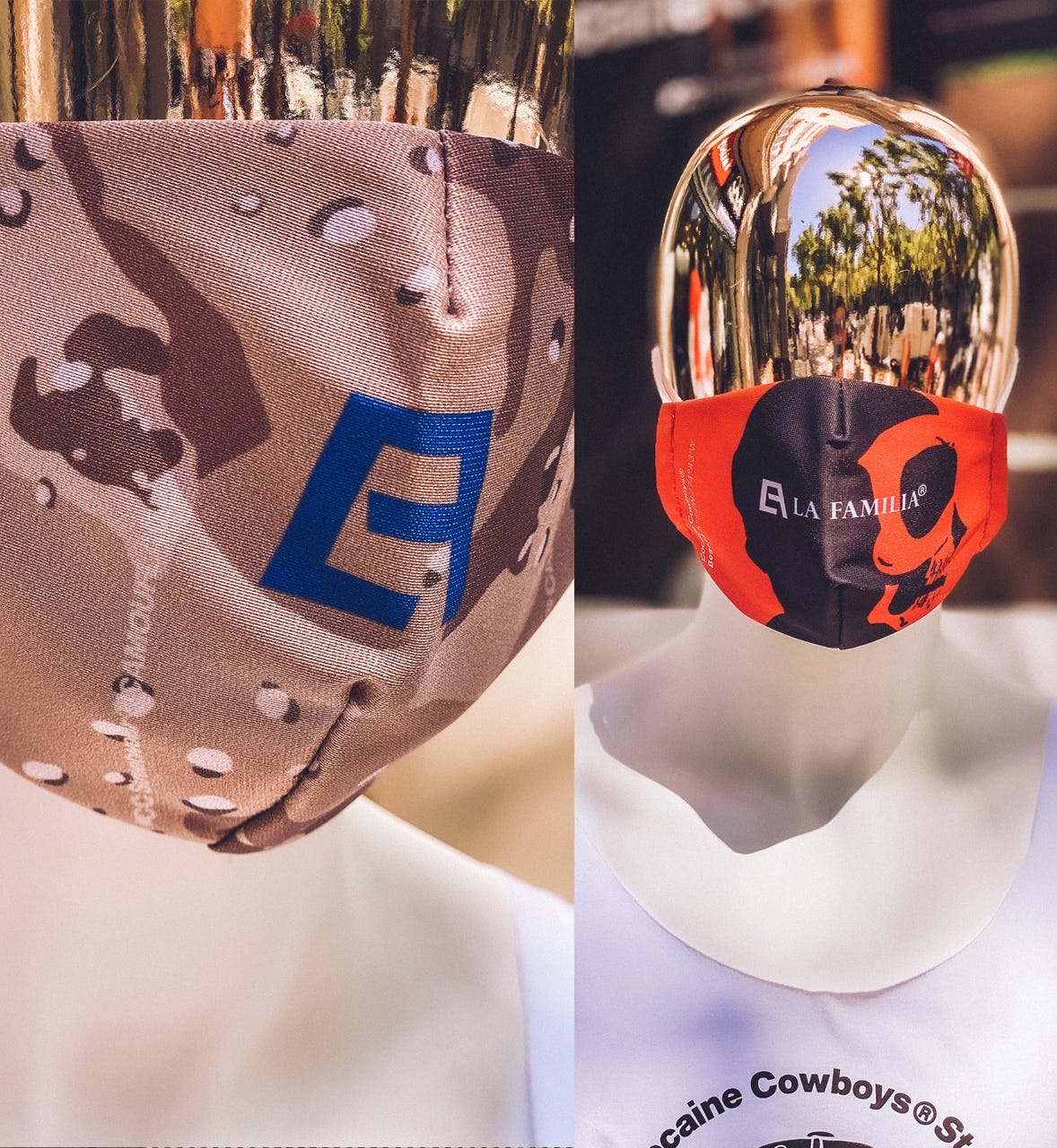 Polo by La Familia®
Limited to 100 Polo's So be fast!
Now that's not just an awesome Polo in high-end quality... no it also got an awesome woven patch with the icon skull of the brand La Familia.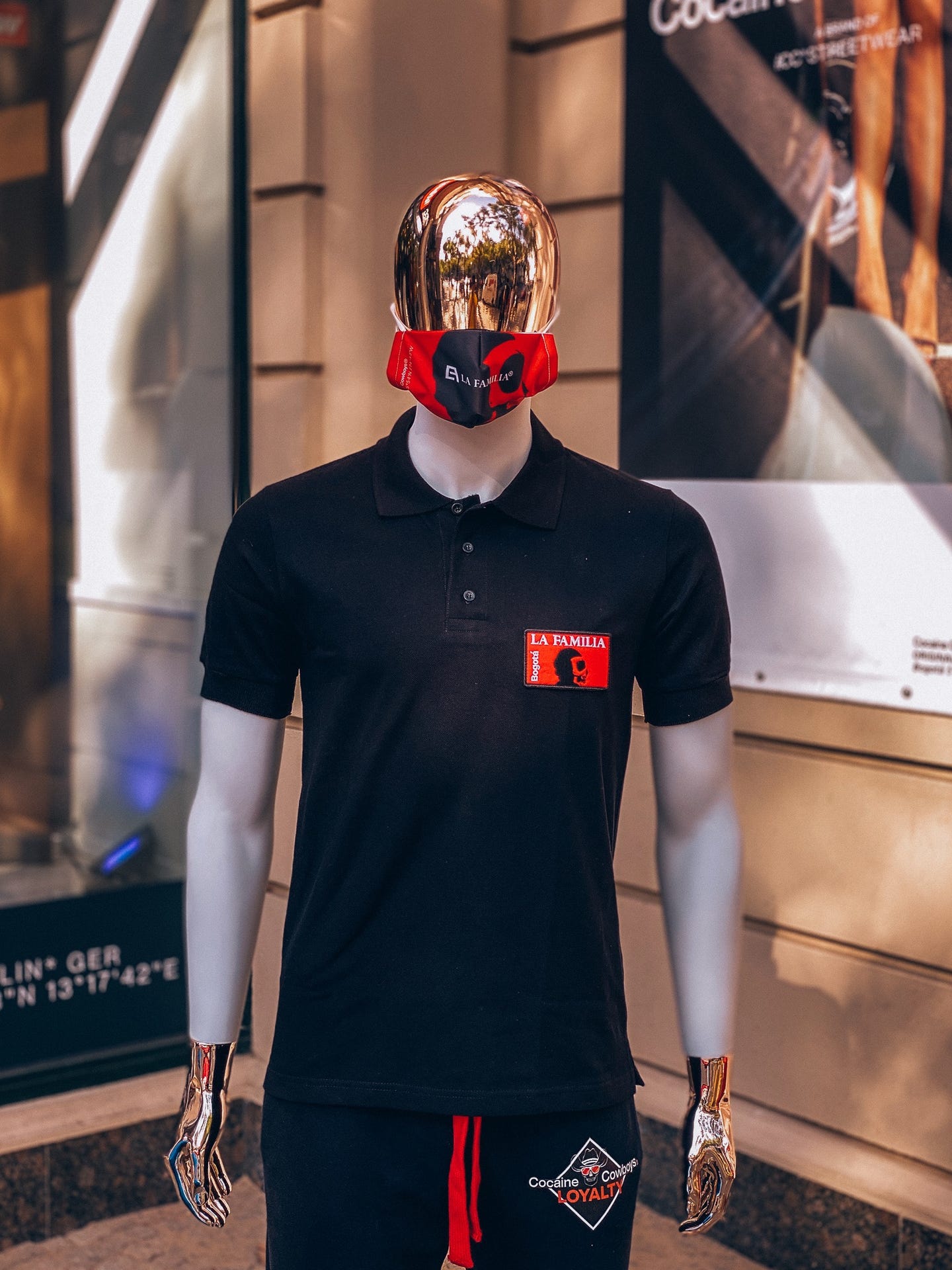 Check out our new caps in action!
Youtube content can't be displayed with your current cookie settings. Select "Show Content", to view content and agree to the Youtube cookie settings. Get more info in the Youtube Privacy Policy. Opt-out here at any timecookie setting.
Show Content
This is our new cap summer collection.
Our Story
Under the slogan " we tell the story", CC STREETWEAR® unites a number of brands as an umbrella brand. The intention of our fashion is to show the customer the world of Narcos and cartels closer in a very bold and provocative way. We have set ourselves the task of telling stories about the life of this society through our streetwear.

The credo of our brand is#LA FAMILIA

For us La Familia is not just a hashtag. It's a movement and lifestyle.



Unsere Geschichte

Unter dem Motto "we tell the story " vereint CC STREETWEAR® als Dachmarke eine Reihe von Marken. Schwerpunkt unserer Fashion ist es, dem Kunden die Welt der Narcos und Kartelle auf plakative und zum Teil sehr provokativ Art näher zu bringen. Wir haben es uns zur Aufgabe gemacht, Geschichten über das Leben dieser Gesellschaft mittels unserer Streetwear zu erzählen.

Das Credo unserer Marke ist #LA FAMILIA

Für uns ist La Famila nicht nur ein #, sondern eine Bewegung und Lifestyle.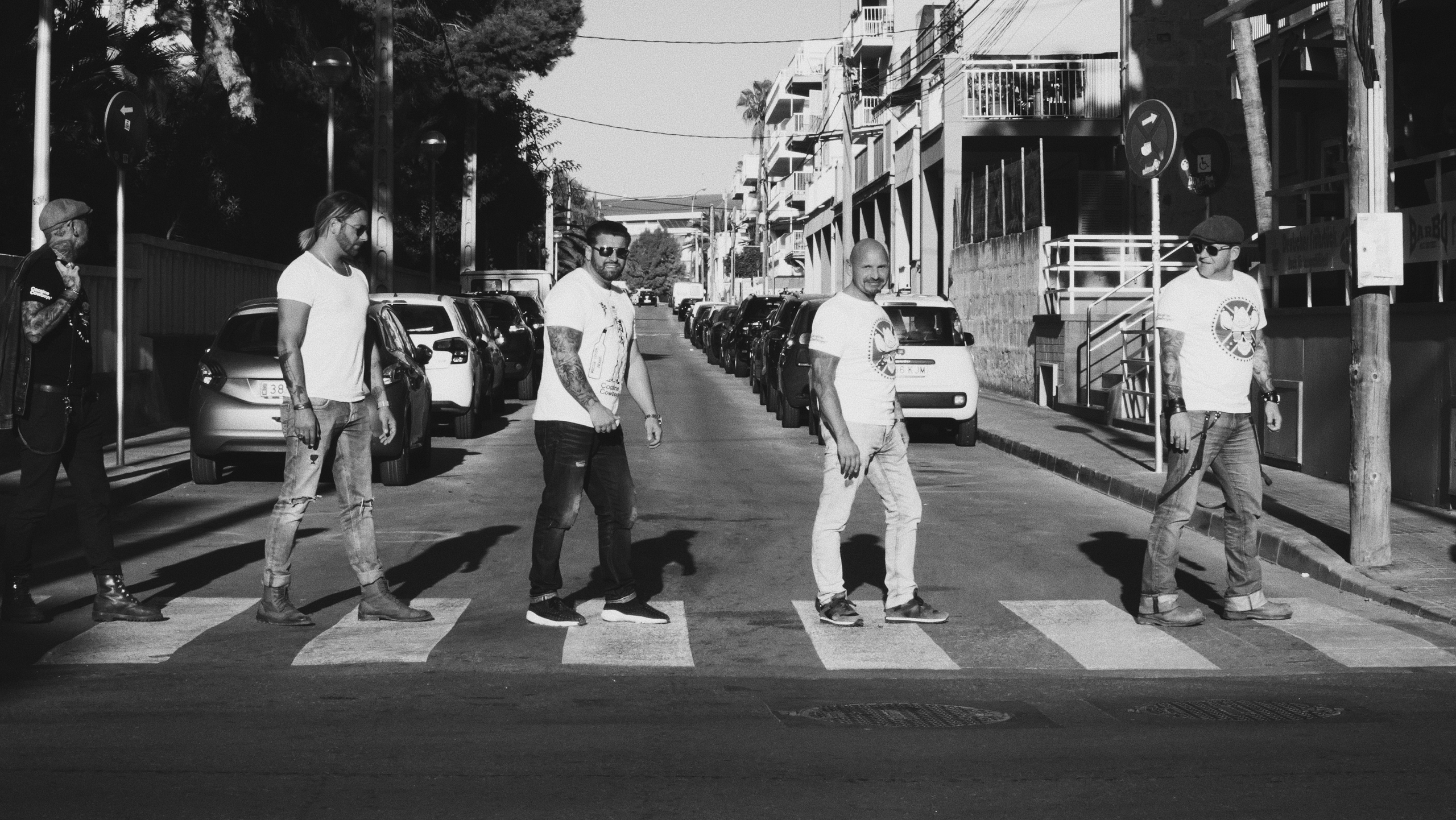 Flagship Store
CC Streetwear®
Ku'damm 104
10711 Berlin
Germany


crew@cc-streetwear.com
Lookbooks
Want the full picture of who we are? Visit our Lookbook to get a feel for the unique style our customers love.