Original
Cocaine Cowboys® Mugs
Need your Coffee in the morning? We got just the right thing for you! Cocaine Cowboys Mug's in 2 Design Variations! We hope you like em!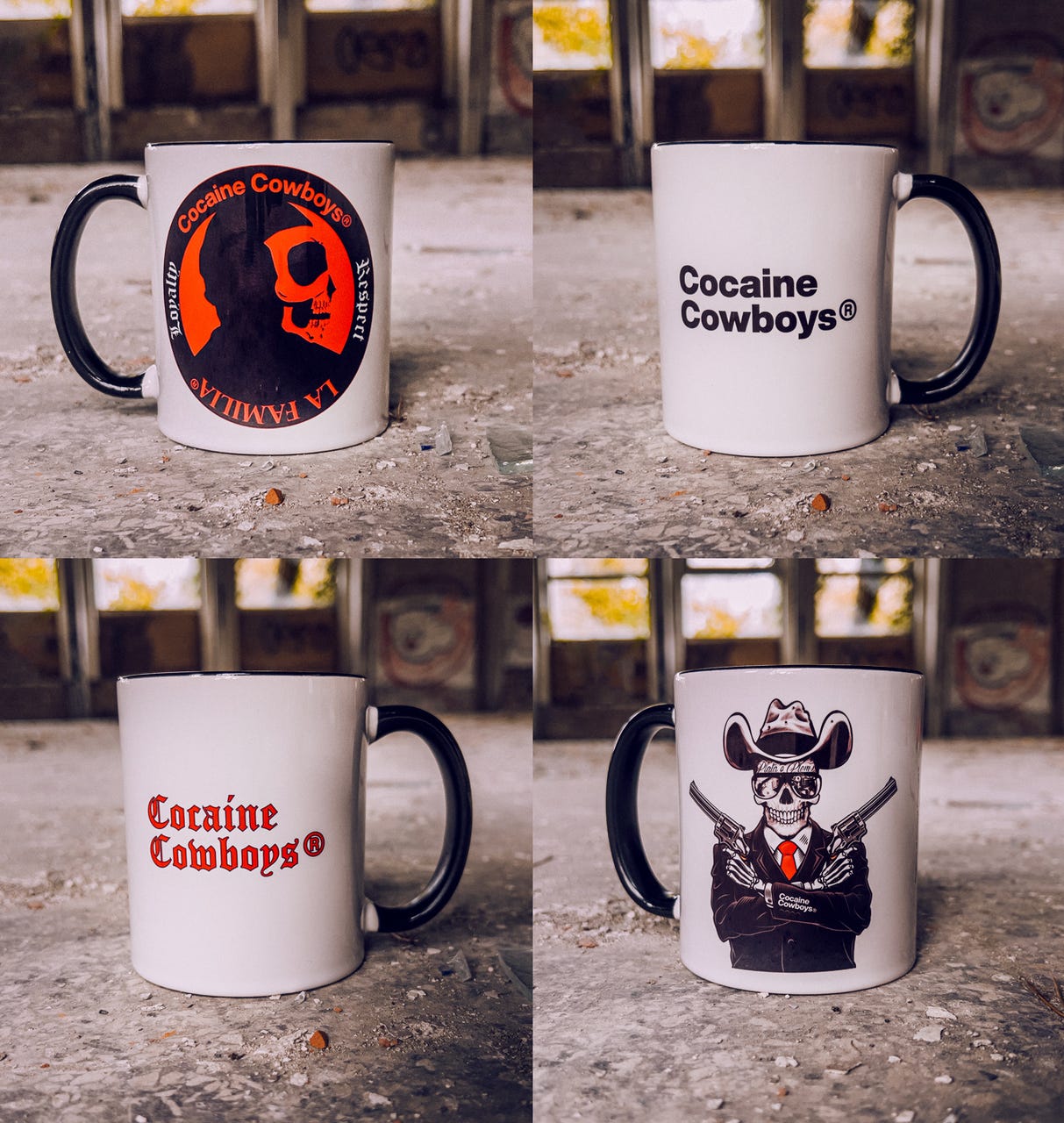 Glamour Miami Bogotá!
Yes we know you girls love the "bling bling" every day and every where. So we thought we bring a Glamour edition of our famous "Miami Bogotá" Design!
Hope you enjoy it!
COKE AIRWAYS
Do u know the Cocaine Cowboys (HAHA) ? Well Mickey Monday was one of them! And we dedicate him this very Tee! Enjoy it with all its specials! Its Limited Edition and won't be made again once its sold out!
BOOBS!!!
Well, well, would you look at this? Finally girls got there where own protection from boob grabbers. Of course by our success brand ; Cocaine Cowboys!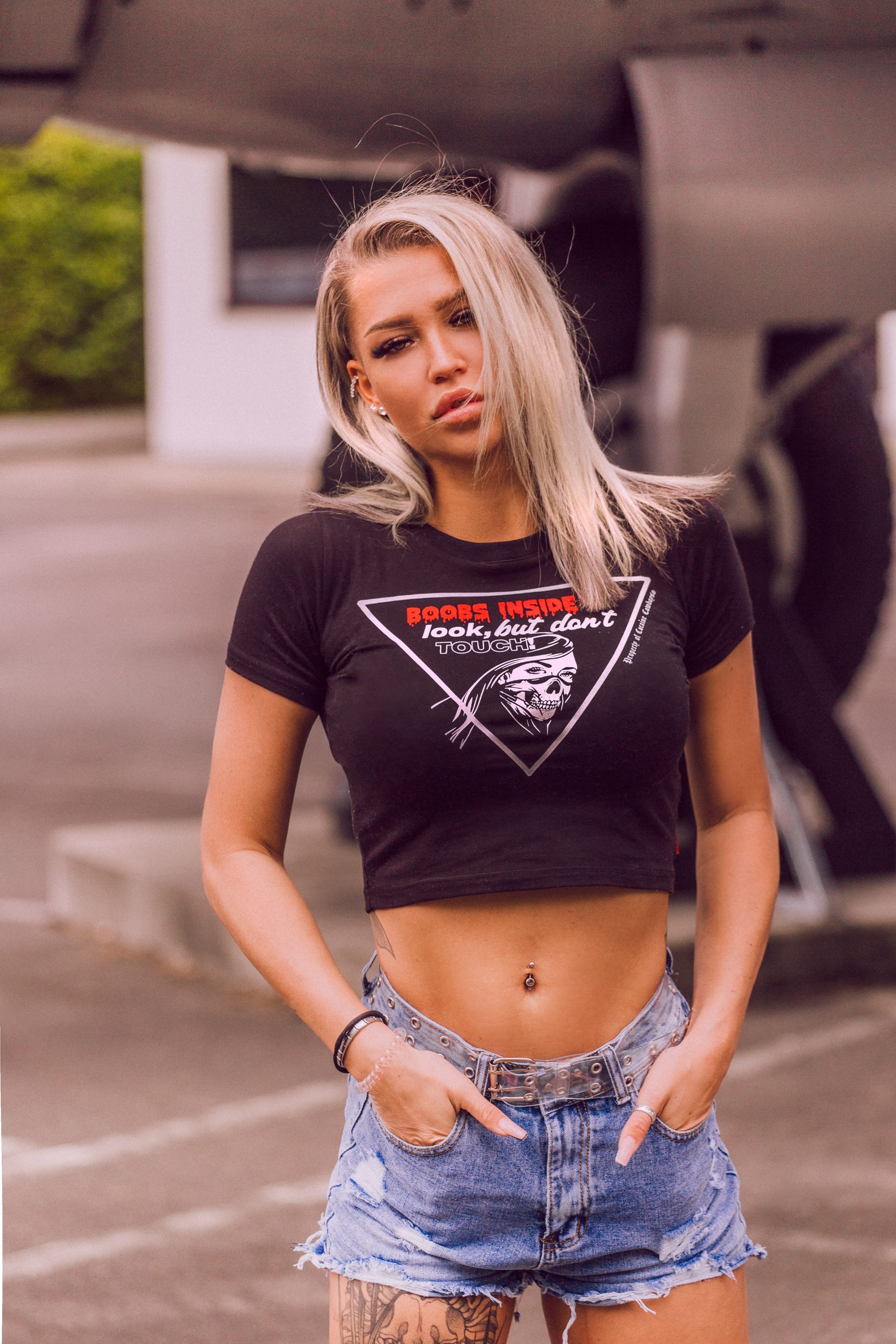 BLOOD!
That is what all of you have been waiting for : A all new Blood Tee! New Splatter and new Logo ! Rock it while its hot!


Griselda Blanco® Death List
Zipper-Hoodie Gray
Jamby El Favo - En Mallorca (Video Oficial)
Youtube content can't be displayed with your current cookie settings. Select "Show Content", to view content and agree to the Youtube cookie settings. Get more info in the Youtube Privacy Policy. Opt-out here at any timecookie setting.
Show Content
This is our new cap summer collection.
La Madrina Power!
Guys got a new Griselda Blanco Hoodie... girls don't??? What?
Yeah just kidding! Of course we got the equivalent also for girls! As a amazing Crop Hoodie Zipper! Enjoy while it lasts!


"Skull" 2022 Sweatpants
A Sweatpants u will love! When u wear it u will feel like supermen! Trust us !
MASSACRE!!!!
MASSACRE!! You are right .. you know this tee... well not exactly. This is the absolute Massacre Tee ! But look for your self... Its. devastatingly awesome!
BLOODLINE SS 2021
That is what all of you have been waiting for : A all new Blood Tee! New Splatter , new Logo and a awesome Neck-print! Rock it while its hot!
Miami Bogota Summer!
We are sure you as a Cocaine Cowboys fan are well aware of our Miami Bogota Tee's. This color combination we did bring back from the past since you guys wanted it back! Enjoy it while it lasts!
Pablo Escobar!
The ultimate T Shirt. This Hand Painting of Pablo Escobar and his Cartel Members is the new addition to our Cocaine Cowboys Label.
Custom Cut fabric and awesome details make this a "Made to Show" Piece!
LA MADRINA
Crop tops are hot, well they are for hot weather .... or mhm.. anyways, just get our brand new LA MADRINA Crop in Gold and Camo!
NEW! Our Trucker Caps for 2021
Now everyone can get a taste of our premium
Cocaine Cowboys® Universum.
Enjoy your favourite Logo Types
combined with a classic Trucker style Cap!
First Drop 2021
Camouflage Series
As promised to many of you guys, we will bring camouflage into our collection. The first of this series is LA FAMILIA®!
This is not your ordinary camouflage .. It is all made by us! The pattern , the design and even the cut is custom handmade ! You will love this piece!

But it is highly limited to 400 pcs.!
New Drop!
Massacre 2021
We did our best to push our 2019 version of the massacre even further! Enjoy our new interpretation of the most wanted massacre t shirt! Its very limited in stock!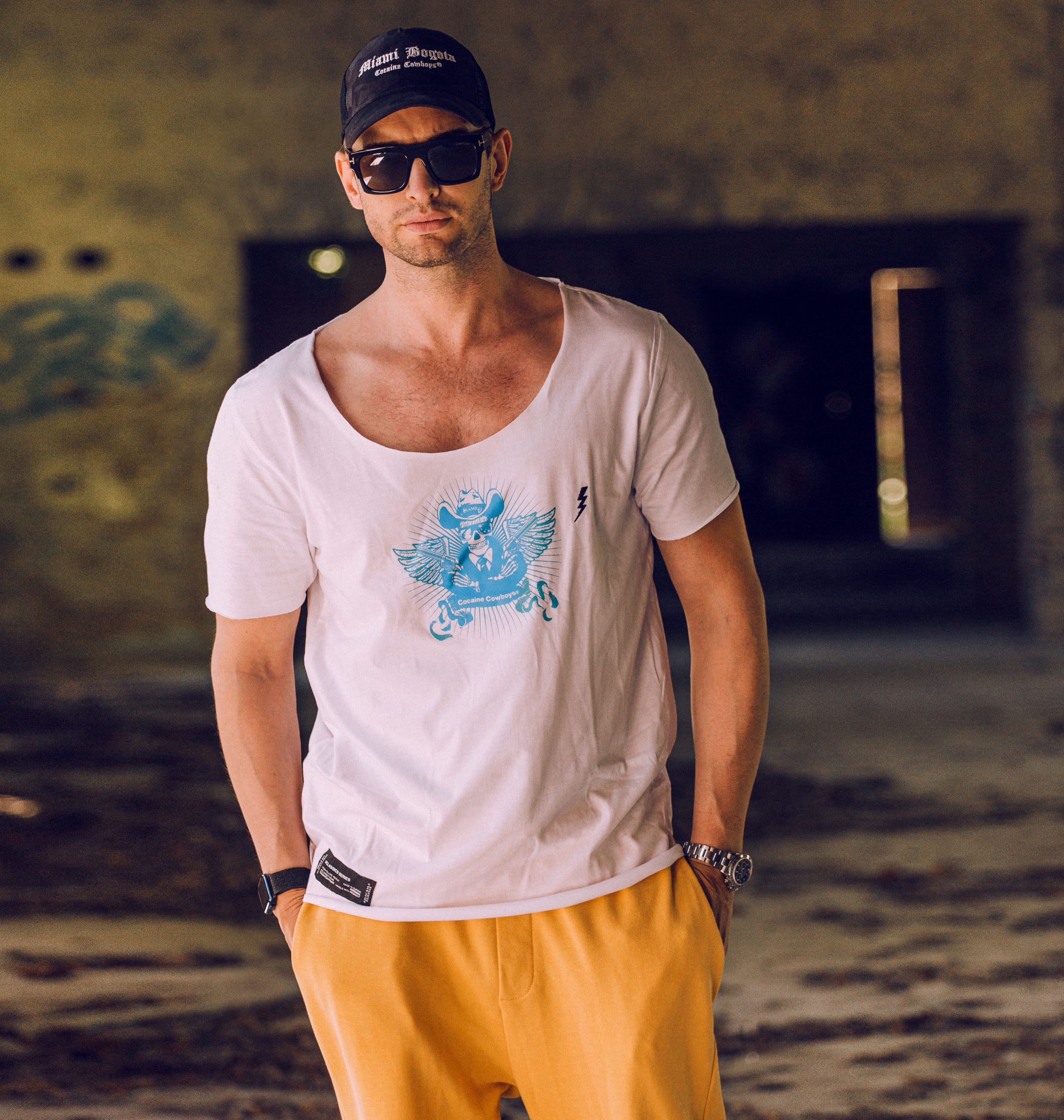 ALL NEW COLOMBIA TEE 2021!
Oh ..yes you are absolutely right we got in 2019 a COLOMBIA t Shirt. But well we all evolve , don't we? :) . So there u go with a totally new design for one of our top selling tee's.
Check out our new caps in action!
Youtube content can't be displayed with your current cookie settings. Select "Show Content", to view content and agree to the Youtube cookie settings. Get more info in the Youtube Privacy Policy. Opt-out here at any timecookie setting.
Show Content
This is our new cap summer collection.
Our Story
Under the slogan " we tell the story", CC STREETWEAR® unites a number of brands as an umbrella brand. The intention of our fashion is to show the customer the world of Narcos and cartels closer in a very bold and provocative way. We have set ourselves the task of telling stories about the life of this society through our streetwear.

The credo of our brand is#LA FAMILIA

For us La Familia is not just a hashtag. It's a movement and lifestyle.



Unsere Geschichte

Unter dem Motto "we tell the story " vereint CC STREETWEAR® als Dachmarke eine Reihe von Marken. Schwerpunkt unserer Fashion ist es, dem Kunden die Welt der Narcos und Kartelle auf plakative und zum Teil sehr provokativ Art näher zu bringen. Wir haben es uns zur Aufgabe gemacht, Geschichten über das Leben dieser Gesellschaft mittels unserer Streetwear zu erzählen.

Das Credo unserer Marke ist #LA FAMILIA

Für uns ist La Famila nicht nur ein #, sondern eine Bewegung und Lifestyle.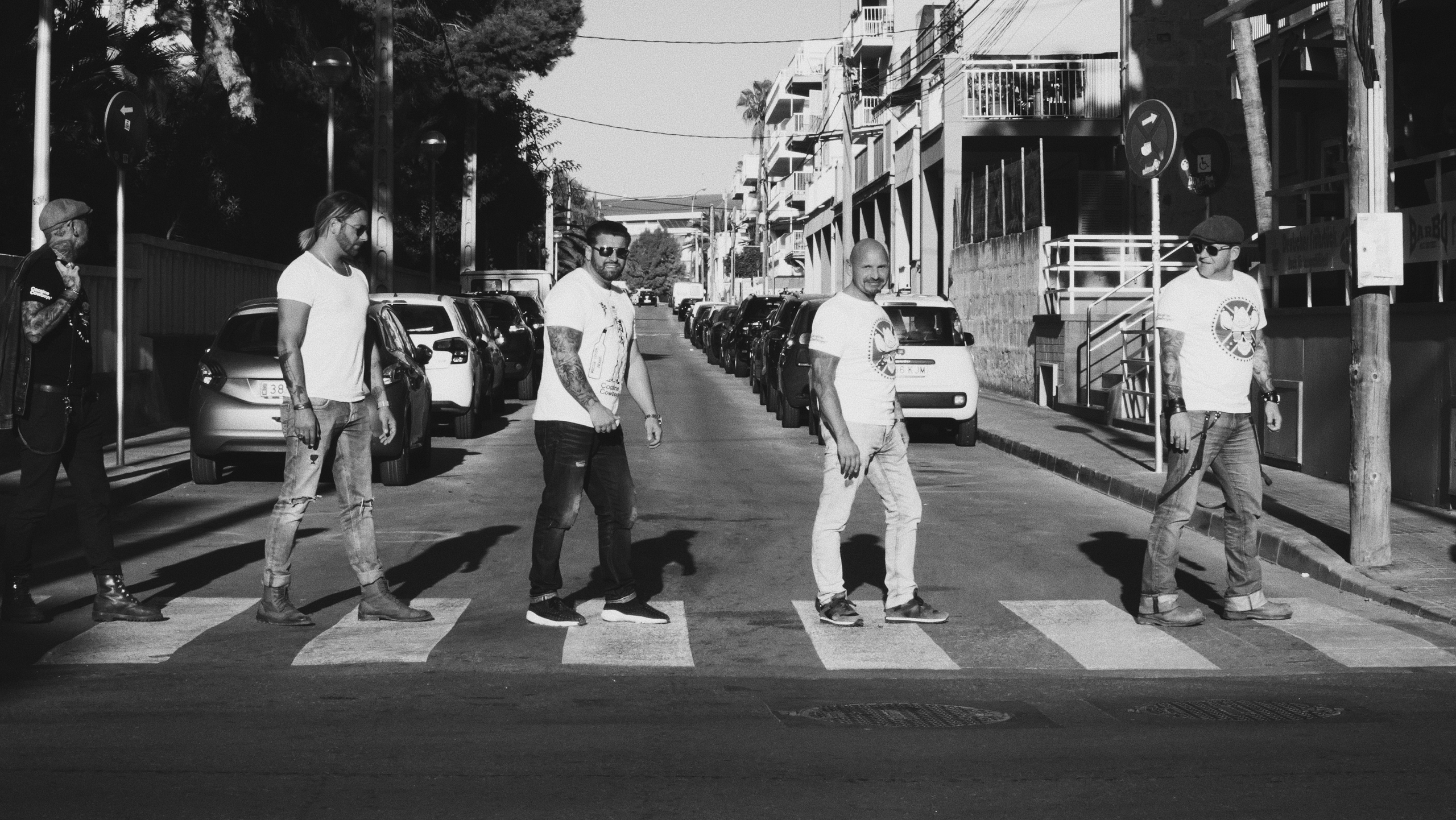 Flagship Store
CC Streetwear®
Ku'damm 104
10711 Berlin
Germany


crew@cc-streetwear.com
Lookbooks
Want the full picture of who we are? Visit our Lookbook to get a feel for the unique style our customers love.